Top up via designated bank app

Top up your Tap & Go account instantly via designated bank app by just a few simple steps*.
*This top-up feature is currently only supported by the e-banking applications of HSBC, Hang Seng Bank, Bank of China (Hong Kong), Standard Charted Bank (Hong Kong), Citi Bank (Hong Kong), The Bank of East Asia, DBS Bank (Hong Kong), livi Bank and Fusion Bank. The above bank list is for reference only and not exhaustive. Updated information will be published from time to time.
Please install the designated bank app in your mobile device to process top-up.
---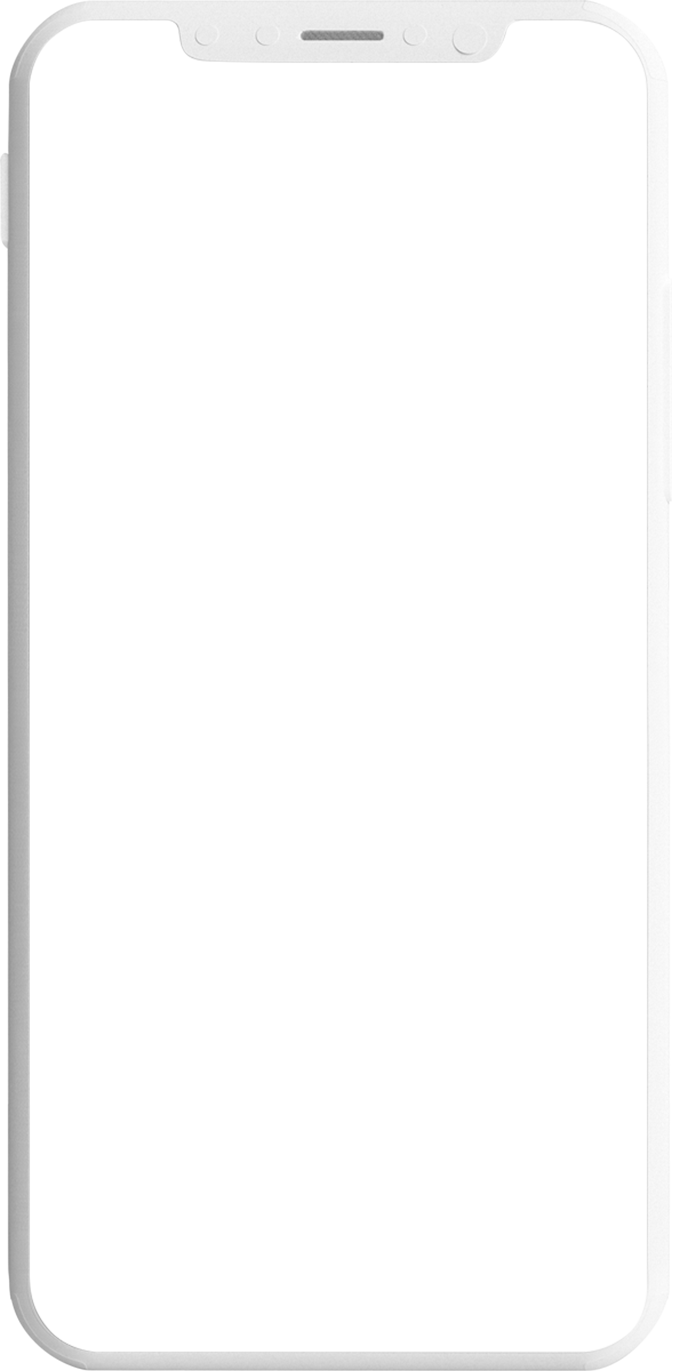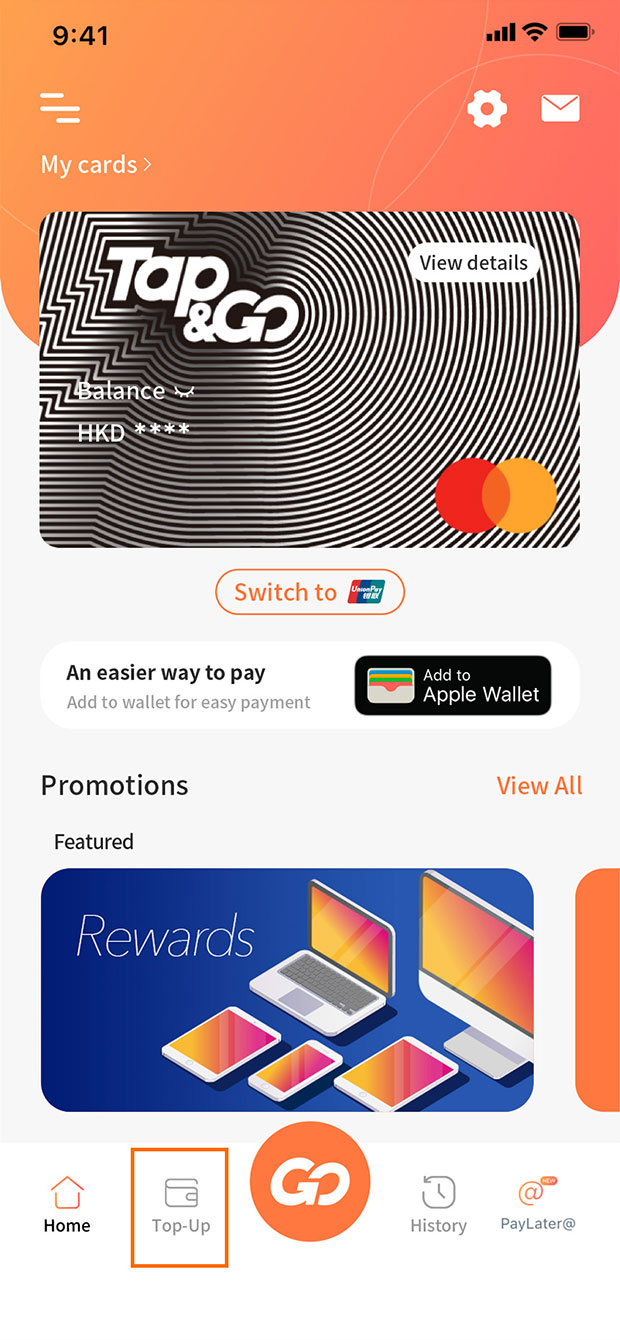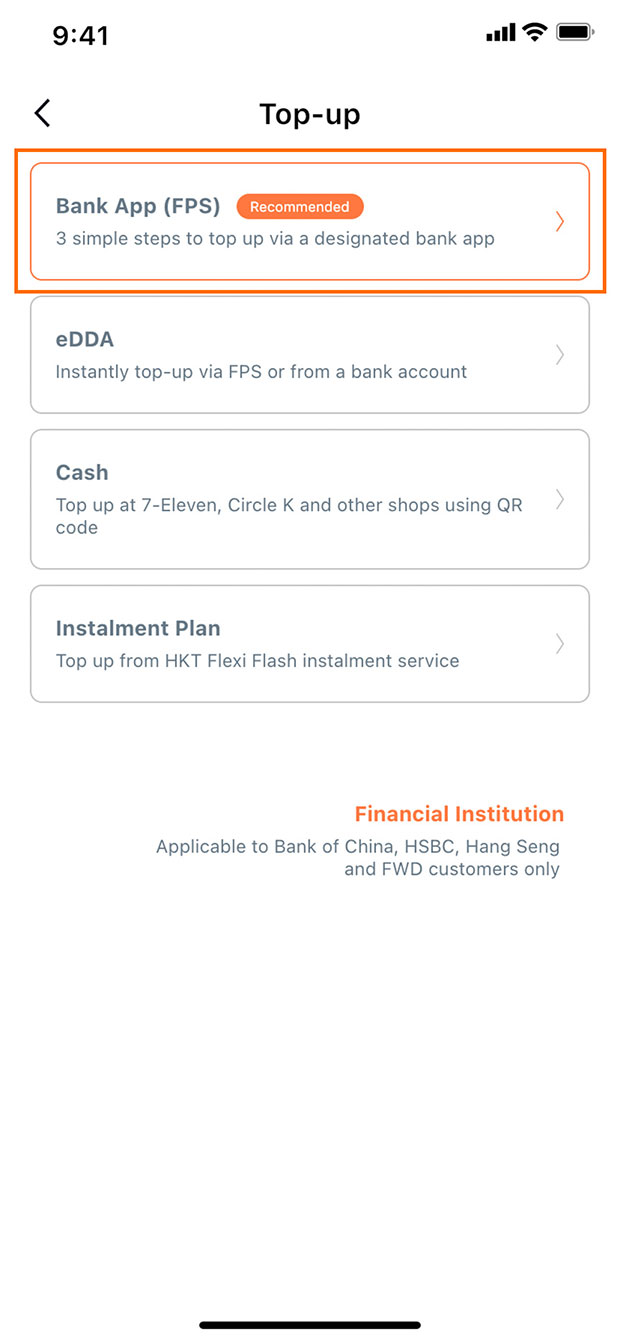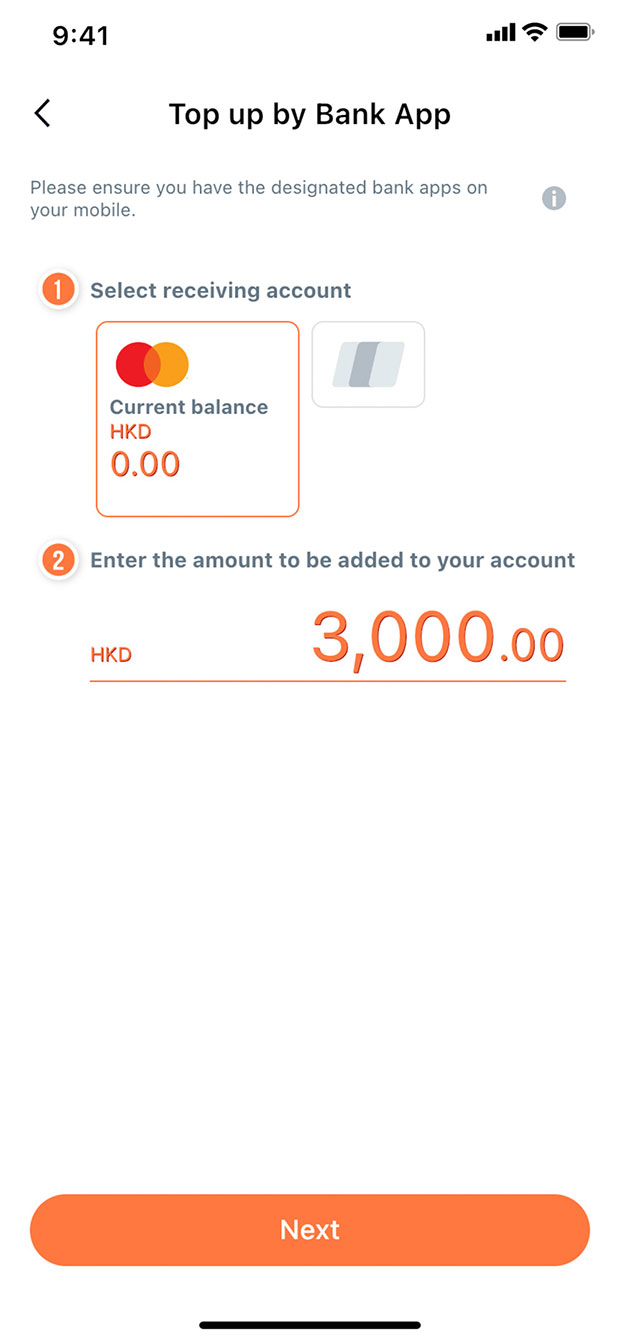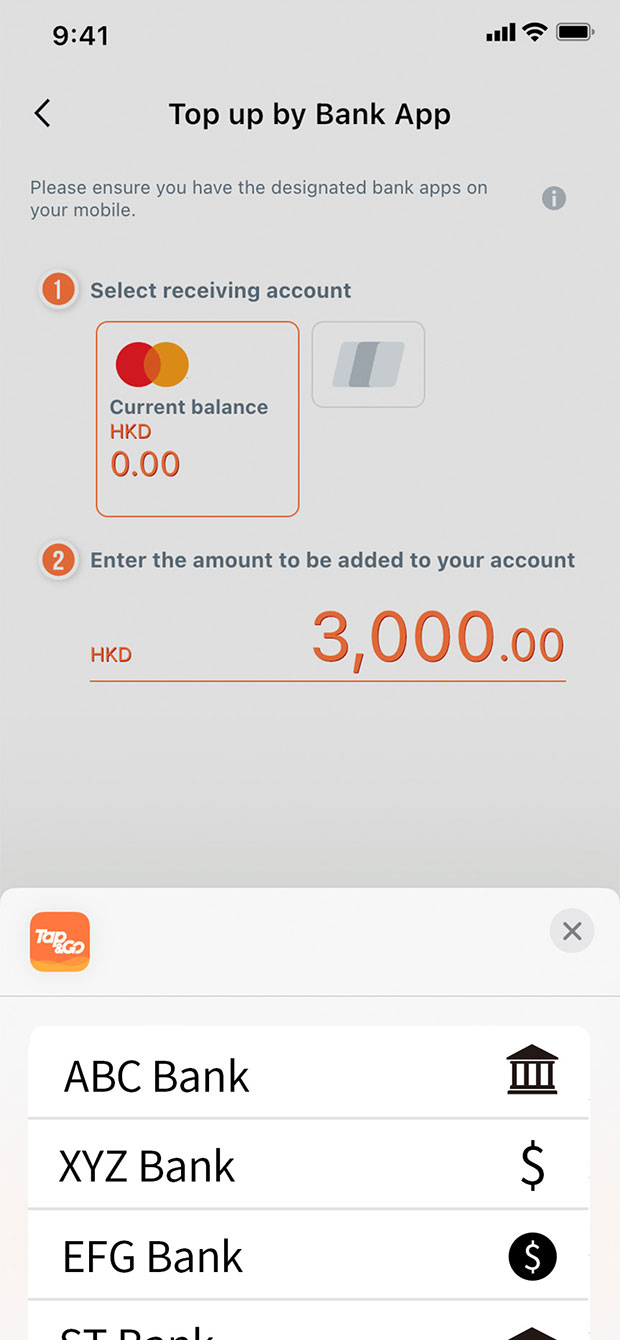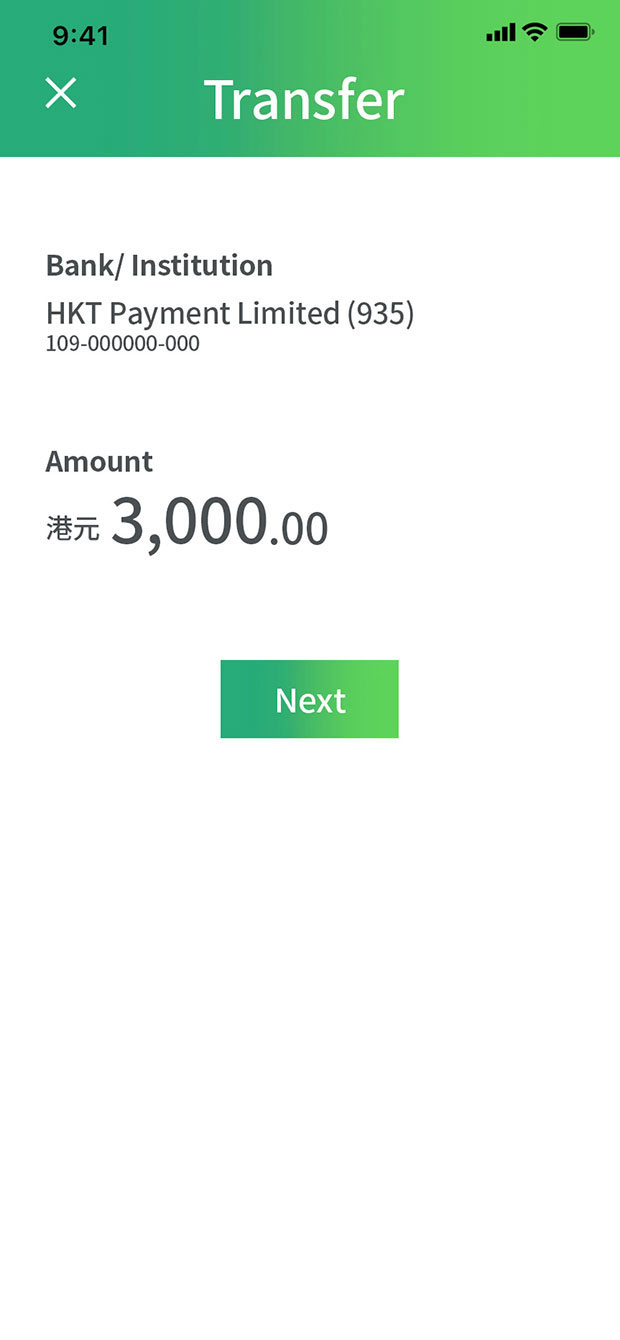 Tap the "Top-Up" icon on the home page of Tap & Go app
Select receiving account that you want to top up to, then enter top-up amount and tap "Next"
Select your preferred banking app to top up.
Follow instructions in the banking app to complete transfer.